TriMas Is Formed (1986 – 1988)
The formation of TriMas dates back more than three decades to an acquisition campaign that began in 1986 facilitated by Masco Corporation and MascoTech (which later became Metaldyne), and started with the acquisitions of three specialty fastener companies and several industrial businesses. These businesses included industrial container closure manufacturer Rieke Packaging Systems (part of the present-day Packaging segment) and compressed gas cylinder manufacturer Norris Cylinder (part of the present-day Specialty Products segment). Masco and MascoTech were the primary shareholders of the new company formed by these acquisitions, and the company took on a name to reflect its characterization as the third Masco – in other words, Masco, MascoTech and TriMas.

---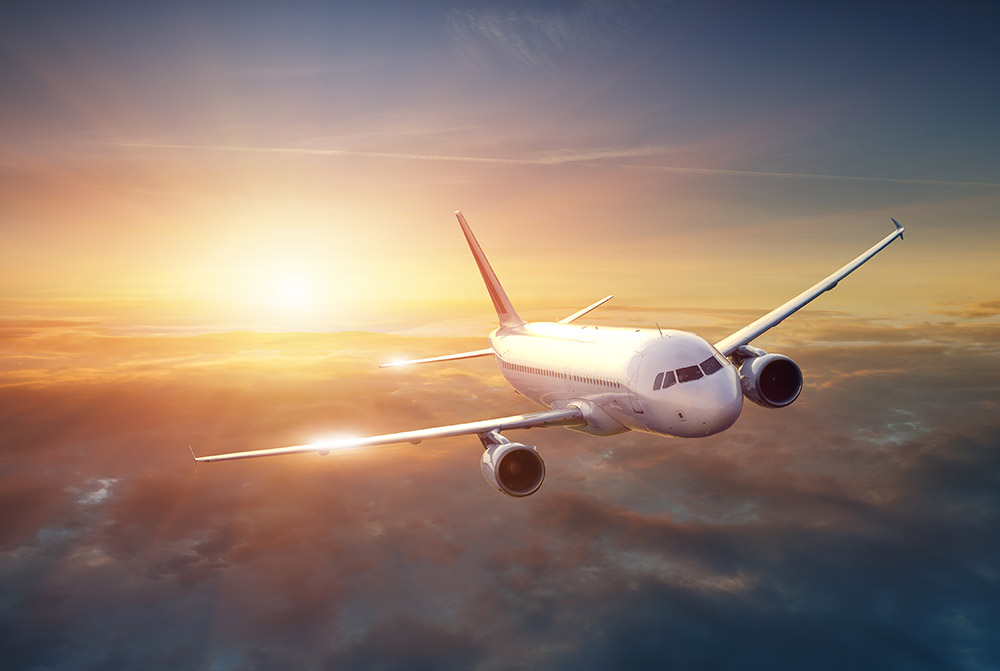 Establishing TriMas' Diversification Strategy (1989 – 1996)
When TriMas first went public in 1989, listed on the NYSE as "TRS," Masco utilized this event to sell most of its TriMas holdings, making MascoTech its largest single shareholder. TriMas' annual sales at this time were approximately $350 million.
TriMas developed several key operating priorities during this period that would become core to the company's long-term success: a strong commitment to generating exceptional cash flow, a lean cost environment and a "Balance Through Market Diversity" product philosophy, as protection from macroeconomic changes.
In the 1990s, as part of this strategy, TriMas strategically acquired several manufacturing businesses serving the aerospace, and oil and gas markets, and automotive aftermarket. Among these acquisitions were specialty aerospace fastener manufacturer Monogram Aerospace Fasteners (part of the present-day Aerospace segment), specialty sealing product manufacturer Lamons Gasket (recently divested) and towing product manufacturer Draw-Tite (now part of spun-off Horizon Global).
---
TriMas Ownership Changes (1997 – 2006)
In 1997, TriMas' largest shareholder, MascoTech, initiated a tender offer to acquire all outstanding shares of TriMas, making TriMas a wholly-owned subsidiary of MascoTech. Except for some shared corporate functions, TriMas continued to operate independently, since the other MascoTech businesses were focused on the automotive industry.
In 2002, TriMas spun off from MascoTech, which at that point had been purchased by a private equity firm itself. The once again independent TriMas company was organized into three segments: Rieke Packaging Systems, Industrial Specialties and Cequent Transportation Accessories. Annual sales were approximately $734 million in 2002.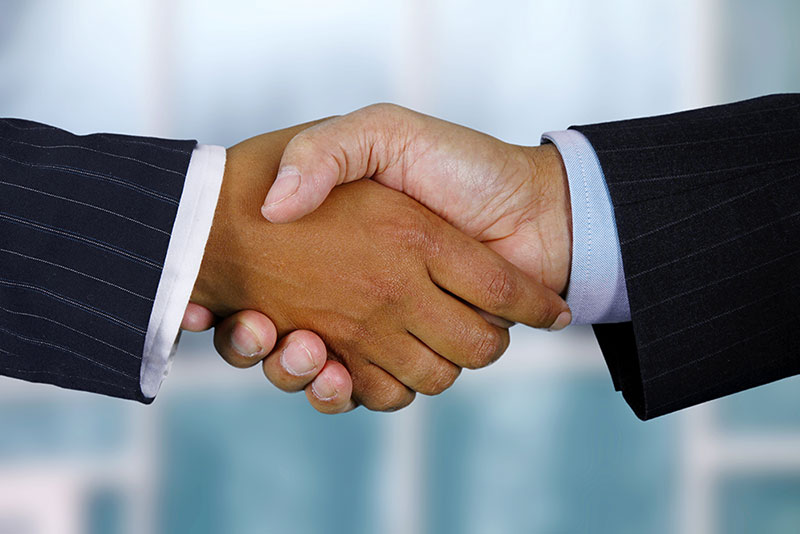 ---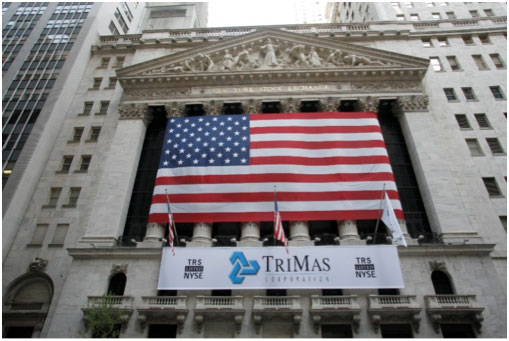 Focused Growth (2007 – 2015)
In 2007, TriMas issued shares to the public market again to raise capital for future growth initiatives, trading under the ticker symbol "TRS" on the NYSE (today, the company is traded on the NASDAQ). Annual sales exceeded $1 billion during this time.
From 2010 to 2015, TriMas experienced a period of rapid growth through several acquisitions. With these acquisitions, TriMas reported its performance in five segments: Packaging, Aerospace, Energy, Engineered Components and Cequent.
In 2015, TriMas completed the spin-off of its Cequent towing-related business segment, with the intent to provide TriMas with greater flexibility to focus on its specific growth and margin improvement strategies within its core markets. Post spin, TriMas' proforma revenue for 2015 was $864 million.
---
TriMas Today: A Solid Foundation for Future Success
During 2016, TriMas launched its new TriMas Business Model, focused on the following core competencies: commitment to environmental, health and safety, standardized goal setting and measurement, operational excellence and talent development. A focus on these key components, along with a commitment to the TriMas vision and core values, is intended to drive strong cash flow generation and returns, while providing innovative and proprietary technology and exceeding customer expectations.
TriMas continues to build upon its diversified and well-positioned portfolio of businesses. Whether a business is already within the TriMas portfolio or a target acquisition, TriMas ensures it fits well with the company's long-term strategy and is able to effectively operate under the TriMas Business Model and related core competencies. TriMas also ensures that each business receiving capital allocations has earned the right to receive that investment and will generate a return that meets or exceeds investor expectations.
Through the combination of M&A and the recent divestiture of Lamons, TriMas continues to refine its portfolio of businesses to maximize its value. Today, with a portfolio of strongly branded businesses strategically built over many years, TriMas continues to build on the core values that have made the company successful and generated strong returns for its investors throughout its history. The company's outlook is bright as it builds on its rich history of success.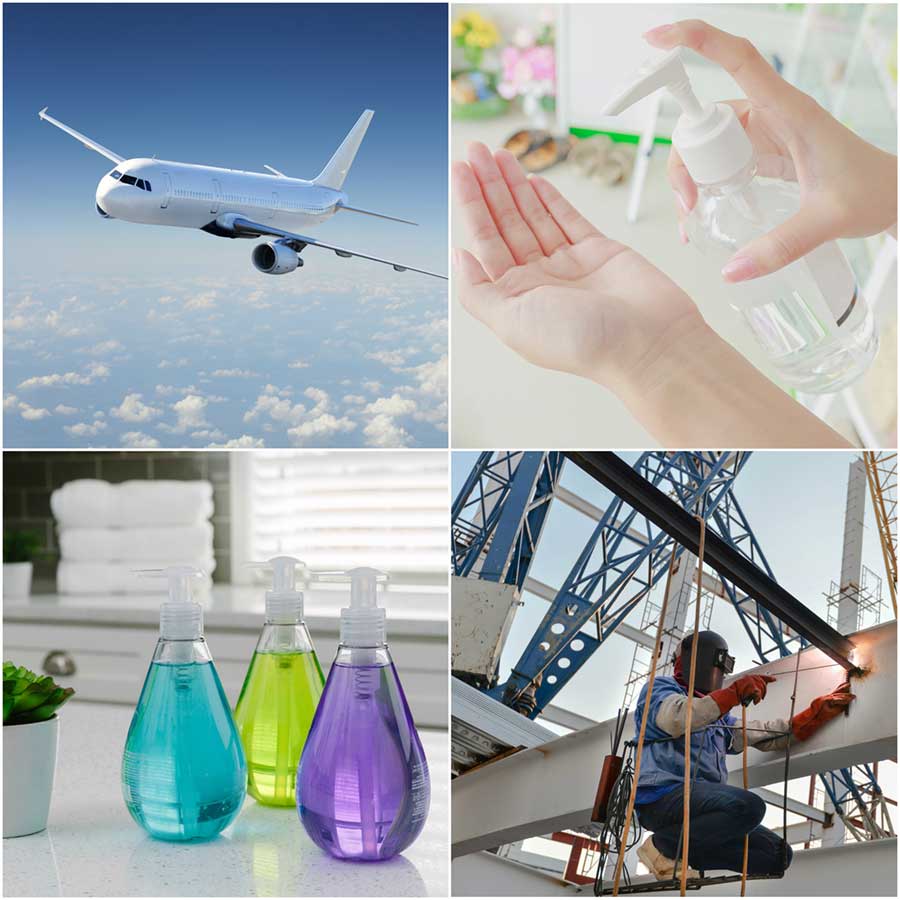 ---